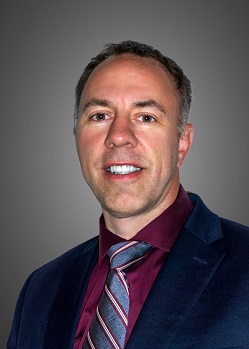 Wesley C. Bangs - CRPC® CDFA® Financial Advisor
---
As a Financial Advisor with Momentum Independent Network, I have developed & refined a process that puts all the pieces of the financial puzzle together for my clients. I call this process the "STARS FORMULA". This helps families piece together everything in there financial lives and plots it out on a financial road map. This Asset-Map helps you see if and when you can get to where your are trying to go. And if not, we can articulate new directions and guide you to specific things to try to make that happen.
To see if this process may help you and your family, take 15 minutes to qualify here
At Momentum Independent Network, I can offer you a wide range of services, from helping you and your professional team though a divorce, to selecting individual investments from a custom developed retirement plan. With access to a broad array of resources, I can help you make informed investment decisions based on your specific needs.
Being a Certified Divorce Financial Analysis® the financial ramifications of a divorce can be devastating. But, with the proper planning and expert help from professionals specializing in financially equitable divorce settlements, you can increase your chance of arriving at a settlement that fully addresses your long-term financial needs -- and your spouses too. What's missing in most divorce processes is financial expertise. A Certified Divorce Financial Analysis (CDFA®) can forecast the long-term affects of the settlement. CDFA's® are trained to advocate for men and women. The CDFA® simply interprets the numbers and helps the lawyer build a strong case that's in the client's best interest.
Many people think that investment planning is a once-and-done event that starts with the numbers and ends with investments and pie charts. But that's not what true investment planning is about.
I define true investment planning as a comprehensive, ongoing approach to managing all areas of your financial life that takes into consideration your income, expenses, investments, debt; your short-term and long-term goals such as paying for college or retiring comfortably; your taxes, and financial risks such as divorce, disability and death; and, finally, leaving a legacy.
How does investment planning make a difference?
Having a written investment plan can help you be more confident and prepared for your future, whether you're nearing retirement or just starting to save.